Basyx VL870 Series Reception Seating
$600.00
This HVL871 Club Seating  has fully enclosed arms and durable inner construction. SofThread leather seat and back give this chair an upscale feel at a compelling price.


A versatile seating option from HON Basyx. This black leather seating series is perfect for lobby, reception, lounge, private office, and community seating applications. The clean lines, black leather, and black square feet give this seating line a clean, contemporary look.
Reception Leather Club Chair, VL870ST11
Width 33 In., Height 32 In., Depth 28.75 In.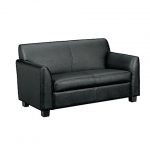 Reception Leather Loveseat, VL872ST1
Width 53.50 In., Height 32 In., Depth 28.75 In.x 32″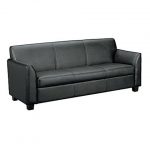 Reception Leather Sofa, VL873ST11
Width 73 In., Height 32 In., Depth 28.75 In.x 32″
Product Description
HON BASYX VL871 Tailored Club Seating